White Woman Calls Police On Black Man Watching His Son's Soccer Game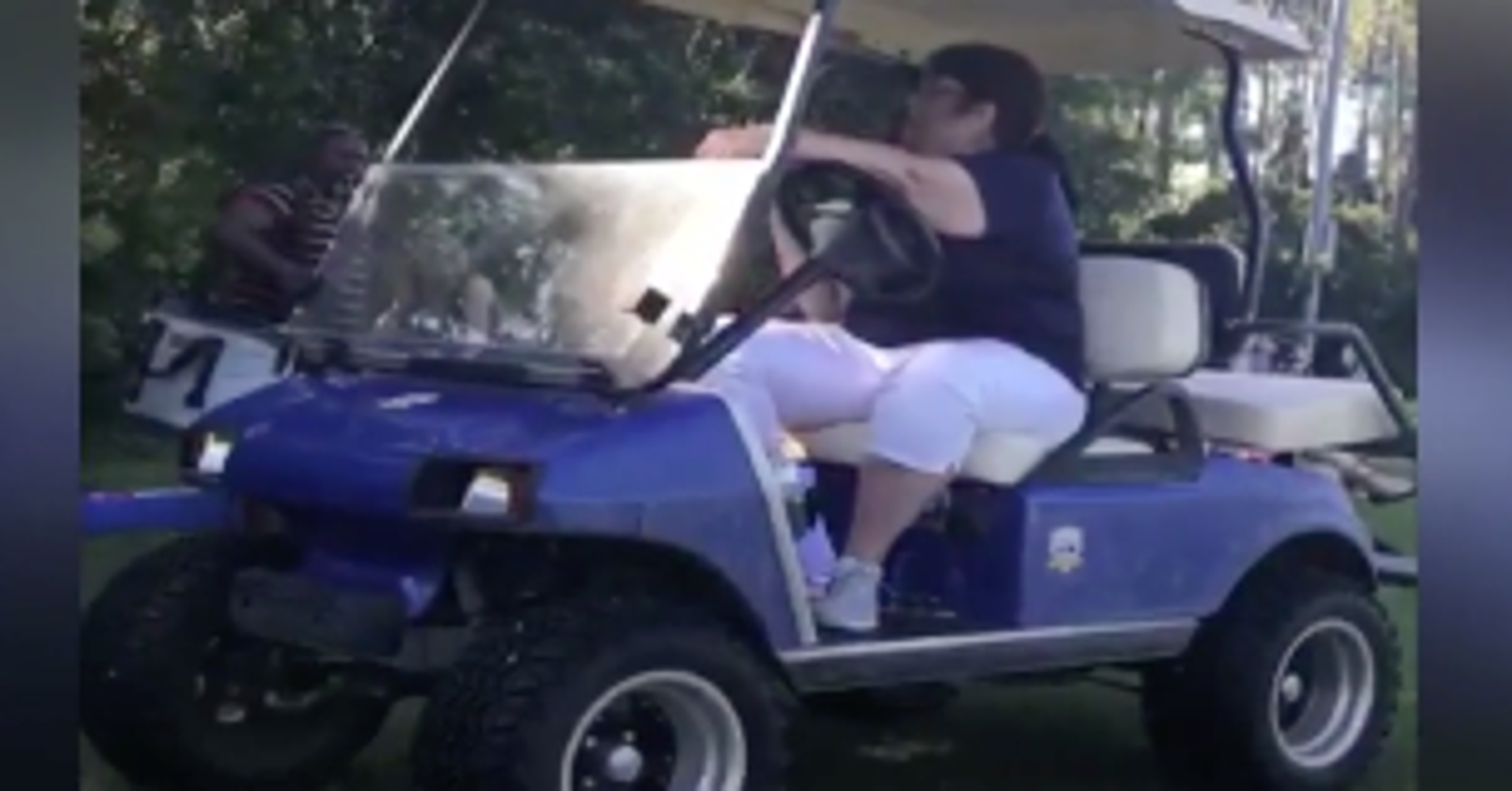 A white woman who called the police on a black man cheering on his son at a soccer game in Florida has earned the nickname "Golfcart Gail."
It is the latest incident in which a white woman has called the police on a black person despite there having been no apparent crime.
Photographs of the ordeal were uploaded to Facebook by another parent at the match, Ginger Williams, who said the father "was simply trying to watch his son's soccer game and cheer for him."
According to Williams, the man had just told his son, "The ref is right!" when the woman "decided to spring into action and rapidly approach this parent and remind him that harassment would not be tolerated."
Though the woman is yet to be identified, NBC reports that the St. Johns County Sheriff's Office confirmed "Golfcart Gail" was a field marshal at the teen's soccer game.
Even though the father reportedly told the woman that he "was only speaking to his son," she "continued to harass and beleaguer him."
"The gentleman offered to leave in order to avoid a situation," Williams wrote. "As he began to pick up his things Golfcart Gail informed him that she was calling the police because she no longer felt safe with his threatening behavior."
Another spectator who filmed the encounter, Maria Morales-Walter, told NBC that when the police arrived the woman said that the father "was being aggressive and 'coming at her.'"
"I started filming because she would not leave the father alone," she said. "There was no reason for her to call the cops."
REAL LIFE. REAL NEWS. REAL VOICES.
Help us tell more of the stories that matter from voices that too often remain unheard.